Medical Billing Specialists enjoy one of the most secure careers available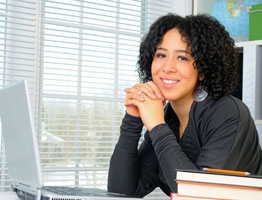 because they provide an essential function at the heart of one of the fastest growing industries in the country—healthcare! Every insurance company requires an itemized list of procedures, medicines, and other materials before they pay a claim. With doctor offices and medical facilities looking for the most accurate reimbursement for services, the demand for confident and capable Medical Billing Specialists is only increasing!
Our Medical Billing program is now available with Electronic Lesson Books! Click here for more information.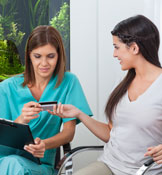 Work in the healthcare industry
Work at home in medical billing or for an employer
Learn human anatomy and medical terminology
Explore diagnostic and procedure coding
Complete claims forms for a variety of carriers
With U.S. Career Institute's online Medical Billing school, you'll be on your way to earning $40,000 a year!* And our self-paced online medical billing training means you can study anytime, anywhere.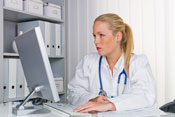 With this online medical billing certificate course, there are no in-person medical billing classes to attend and no schedules to keep. Join the thousands who have trained with U.S. Career Institute. Get started today and be ready to work in as little as four months!