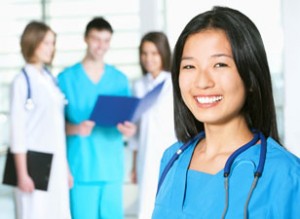 Medical Assistants are the backbone of any healthcare business, including hospitals and doctors' offices. As a Medical Assistant, you will take vital signs, assist doctors and nurses, and work with patient records. The medical field is growing and so are the job opportunities for Medical Assistants. Your skills and knowledge will make you an important part of the healthcare team.
Our Medical Assistant program is now available with Electronic Lesson Books! Click here for more information.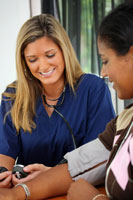 Work in the healthcare field
Make a difference in patients' lives
Work with medical records
Enjoy the job security of an in-demand career
Upon completion of your Medical Assistant program, you will be prepared to sit for the NHA's Certified Medical Administrative Assistant (CMAA) certification exam.*
Medical Assistant Certificate
A career as a Medical Assistant is both rewarding and challenging. Each patient will benefit from your medical expertise. With U.S. Career Institute's online Medical Assistant school, you'll be on your way to earning up to $35,000 a year!**  And our self-paced online medical assistant training means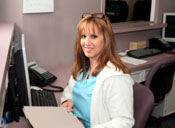 you can study anytime, anywhere. There are no in-person medical assistant classes to attend and no schedules to keep. Join the thousands who have trained with U.S. Career Institute. Get started today and be ready to work in as little as four months!