If you are looking for a secure career with a good,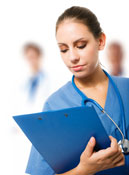 steady income, then there's no need to look any further than our online medical billing and coding school. This combination of our popular Medical Billing and Medical Coding Specialist programs will prepare you for a career in a professional medical office as a Medical Coding and Billing Specialist.
Our Medical Coding and Billing program is now available with Electronic Lesson Books! Click here for more information.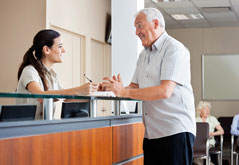 Doctors, hospitals, clinics and other medical facilities all rely on medical coders and medical billers to translate their work into codes that insurance companies and government agencies require to pay claims. And as the population continues to grow, it means more healthcare services that will need to be properly coded and billed!
Learn the ins-and-outs of diagnostic and procedural coding
Learn how to complete essential medical claims forms
Master medical terminology and anatomy
Work in a growing industry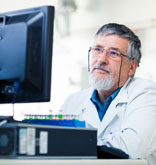 With U.S. Career Institute's online Medical Coding & Billing course, you'll learn everything you need to know to earn up to $44,000 a year* in this secure and rewarding career. And our self-paced online medical coding and billing training means you can study anytime, anywhere.
There are no in-person medical billing and coding classes to attend and no schedules to keep. Join the thousands who have trained with the online medical billing and coding program at U.S. Career Institute.
Get started today and be ready to work in as little as four months!