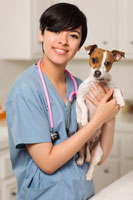 Do you want to work with animals? Our online veterinary assistant school may be a great option for you. Become a Veterinary Assistant and learn how to care for all shapes and sizes of animals. This career is projected grow for years to come. You can be part of a busy veterinary clinic in your community. Enjoy a career doing what you love—helping animals and their owners.
Our Veterinary Assistant program is now available with Electronic Lesson Books! Click here for more information.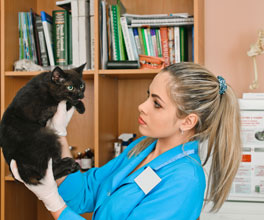 Work in a growing industry
Be part of an animal care team
Work with small pets or large livestock
Work side-by-side with the veterinarian
Help keep animals healthy
Veterinary Assistants have a wide range of responsibilities. You'll find that U.S. Career Institute's online Veterinary Assistant course covers everything you need to know to become a vet assistant and earn up to $30,000 per year.*
You'll learn animal anatomy and care techniques.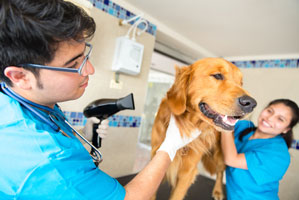 And our self-paced online veterinary assistant training means you can study anytime, anywhere. There are no in-person veterinary assistant classes to attend and no schedules to keep. Join the thousands who have trained with U.S. Career Institute. Get started today and be ready to work in as little as four months!