Millions of civil and criminal trials take place every year. Court schedules across the country are often backlogged with pending cases. Both federal and state courts require that a hard-copy transcript of each and every trial be produced for future documentation. As a Legal Transcriptionist, you will help transcribe notes that court reporters record during the trial. You'll be a vital part of the judicial system!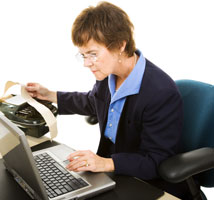 Work in the secure judicial system
Learn the ins-and-outs of stenotype
Learn how to format your transcription into a formal report
With U.S. Career Institute's online Legal Transcription school, you'll learn everything you need to know to earn up to $45,000 a year* in this flexible career. And our self-paced online legal transcriptionist training means you can study legal transcription online, anytime, anywhere. There are no in-person legal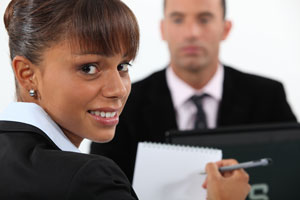 transcription classes to attend and no schedules to keep. Join the thousands who have enjoyed online legal transcription training with U.S. Career Institute. Get started today and be ready to work in as little as four months!