Millions of civil and criminal trials take place every year. Court schedules across the country are often backlogged with pending cases. Both federal and state courts require that a hard-copy transcript of each and every trial be produced for future documentation. As a Legal Transcriptionist, you will help transcribe notes that court reporters record during the trial. You'll be a vital part of the judicial system!


Why Choose Legal Transcription?
Earn up to $45,000 per year!*
Work in the secure judicial system
Work full or part time
Work from home or in a workplace setting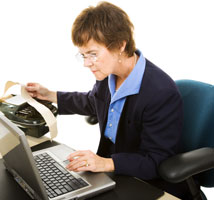 If you like watching Court TV or following high-profile trials, you'll love being a Legal Transcriptionist! One of the great things about being a Legal Transcriptionist is that it's fascinating work. You get to read the actual testimony that takes place during all kinds of trials.
Legal Transcription is a great career with all kinds of advantages. You can work full-time or part-time, during the hours that fit your schedule. So after you get your certificate, you can keep your present job if you wish. Make extra money doing Legal Transcription part-time and build your income as quickly or slowly as you want.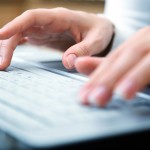 Our course is designed to show you everything you need to know to transcribe court reporters' notes in the proper format to meet the standards of the legal community!


What You'll Learn During Your Legal Transcription Program
Legal and Medical Terms
Preparing a Legal Transcript
Preparing the Body of the Transcript
Phonetics – Word Sounds
Real-Life Transcription
For the full Legal Transcription course outline, please visit our Course Outline page.


Legal Transcription Program That Fits Your Life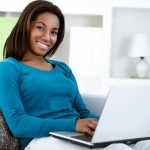 In as little as four months you can be ready to start making $45,000 a year* as a Legal Transcriptionist. And our self-paced online legal transcription training means you can study anytime, anywhere. With this online legal transcription certificate course, there are no in-person legal transcription classes to attend and no schedules to keep. Our Legal Transcription program will teach you everything you need to know to start working as a Legal Transcriptionist…no previous experience needed.


Legal Transcription Program Tuition and Financing
Tuition for our Legal Transcription program is all-inclusive! You'll receive your lesson books, supplements, unlimited instructor assistance and unlimited career support for graduates – all included in your tuition.
We strive to ensure our Legal Transcription program is both flexible and affordable. This is why we offer low, interest-free monthly payment options for every student. We are committed to providing you with a high-quality education at an affordable price. Make an investment in yourself today!
For more information, please visit our Tuition and Financing page.


Legal Transcription Program Testimonial

Join the thousands who have trained with U.S. Career Institute. Get started on your online legal transcription program today and be ready to work in as little as four months!