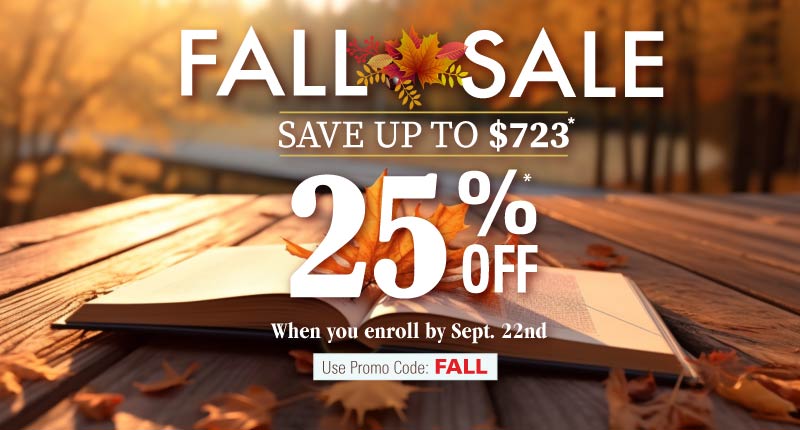 Get 25% OFF* tuition and save up to $723 when you enroll by Friday, September 22nd with promo code: FALL.
Start today for as little as $59/month. Study when and where you want, around your schedule and finish your course in as little as 4-6 months. Learn the skills necessary for success with our flexible, real-world career training.
Enroll by Friday, September 22nd to get 25%* off your tuition. It's EASY - Enroll by phone at 866-250-6851 or enroll online using promo code: FALL.
*Offer applies to Certificate, High School and Semester One of Degree programs only. You must enroll by September 22, 2023. Offer valid for new enrollments only. May not be combined with any other offer or discount. To take advantage of this discount, you must follow the terms outlined in this offer. If you enroll with this discount offer, refund policy is based on discounted tuition.